ASIN to ISBN (or ISBN to ASIN) Lookup
Search or import either ISBNs or ASINs and retrieve the product identifiers that correlates to your imported data. Convert ISBN to ASIN - or ASIN to ISBN - and retrieve additional product data like author, binding, pricing, and more.
How to Search Many ISBNs or ASINs
If you have a list of ISBNs or ASINs, follow the steps below for a bulk search.
1. Import your ISBN or ASIN data file
Import your CSV file containing ISBNs or ASINs along with any other custom data. Easy to use interface for importing your data - holding up to 10000 records at once.
2. Lookup identifiers in bulk
Retrieve Amazon ASIN numbers that correlate to your list of 10 or 13 digit ISBNs (International Standard Book Numbers). In addition to matching your products by ISBN or ASIN, you can return the Amazon's Sales Rank, pricing, Buy Box merchant name, FBA fees, author, binding, edition, and other data associated with the books.
3. Managing book listing data
View, compare, and export an array of data associated with the book and book Amazon listing. Automatically refresh (every 1-2 hours) product listing data that changes often like pricing and sales rank.
Explore more product & listing data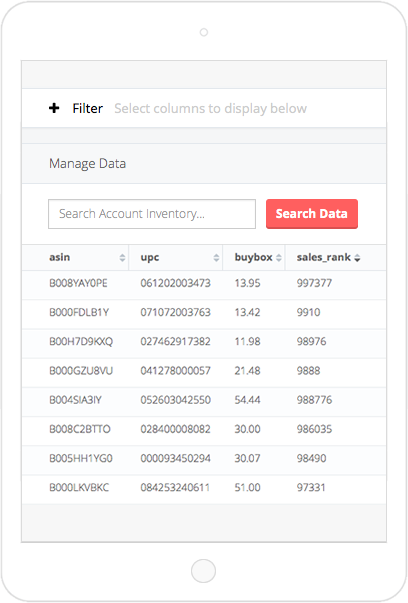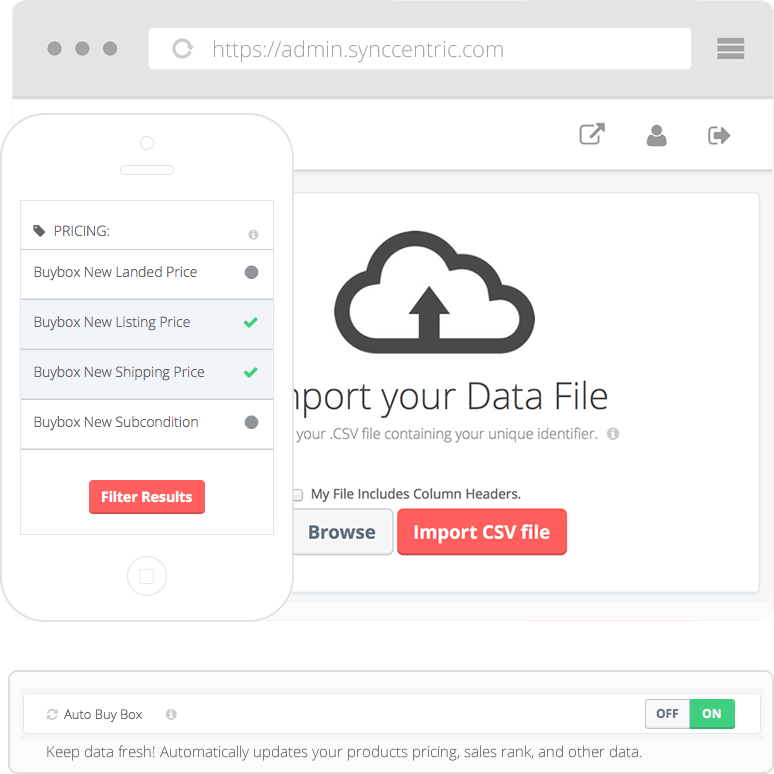 Sales Rank, Buy-box & lowest pricing, FBA fees
Enhance your sales strategies with features like returning the listing Sales Rank, Buy Box winner price & merchant name, lowest FBA & Merchant price, and estimated FBA fees. View more features
We have been using Synccentric for a variety of things...including leveraging your platform to help us with finding specific shipping dimensions and weight for items via ASINs...your platform is extremely helpful!

Brock Strasbourger, FANCY.COM
Lookup ISBNs or ASINs
Join our Basic plan for free and start converting or retrieving ISBNs instantly. We offer plans with unlimited searches that hold up to 100,000 products.
North America, Europe, and Asia locales
Connect to Amazon.com, Canada (.ca), United Kingdom (.co.uk), Germany (.de), France (.fr), Spain (.es), Italy (.it), Japan (.jp), India (.in), and China (.cn). Create separate campaigns for North America, Europe, and Asia.